You built your business, it is a part of you, protecting it as it grows is key to providing a secure financial future. CannaShield Insurance Services will help you Identify the coverages and limits needed to secure a financial foundation for you and your family.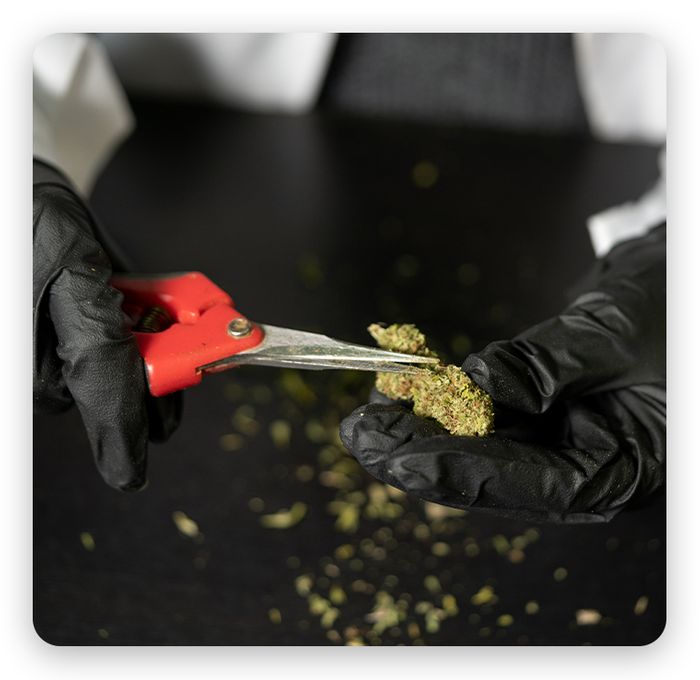 The insurance industry offers a wide range of coverages with a variety of limits to help you retain your assets in the event of a loss. Losses come in many forms, you could be sued by a customer or delivery person who has slipped and fallen at your location — this would be covered under General Liability. Product Liability would provide protection in the event that you are accused of selling a product that made an individual or group of people sick. Under Tenant Improvements you could be reimbursed the $125,000 you put into upgrading your location, after it was destroyed by fire.
The concept of insurance is to indemnify you after a loss to, "bring you back to the place you were prior to the loss". Many businesses do not survive a loss because they are not insured or are under insured. Having the right coverages and limits in place is the difference between going out of business or being reimbursed for your losses so you can continue on the road to success.
COMMERCIAL LIABILITY OPTIONS
Liability coverages are designed to protect you and your financial future. When you are sued for some form of negligence, even if you have done nothing wrong, you still must defend yourself. Imagine waking up one morning to find you are being sued or named as an additional party in a lawsuit. Either way, you must defend yourself as the cost of defense can be just as much, if not more than the amount of the lawsuit.
Liability policies are put in place to protect your money, investments and your business. Keep your money in the bank and use the insurance companies' money to defend your business and protect your future.
General Liability

Protects you and your business in the event of a claim due to bodily injury and/or property damage.
Product Liability

Insurance coverage that protects you from customer lawsuits alleging property damage or injury due to your product or completed service.
Employment Practices Liability

Provides protection when you are sued by an employee for wrongful termination, harassment, or discrimination.
Cyber Liability
Covers Financial losses that result from a data breach or other Cyber event.
Excess Liability

Additional coverage for when the underlying general liability policy has reached its limit.
Professional Liability

Covers professionals for negligence and errors or omissions that injure their clients.
Directors & Officers Insurance

Covers directors and officers of a company for negligent acts or omissions and for misleading statements that result in lawsuits against the company.
Pesticides Coverage

Protects your assets in the event you are accused of contaminating the land in which your crops are grown.
-Certificates – Issued within 24Hrs.
-Waiver of Subrogation - Yes
-Primary Wording - Yes
-All Carriers are A Rated, is yours?
-Minimum Premium $500.00
-Limits up to $10,000,000
-$0.00 Deductibles
Commercial Property
A Liability policy Does Not protect your property in the event of a Fire, Theft, or Vandalism
Business Personal Property

Provides coverage for property such as furniture, fixtures, equipment, and inventory in the event of a covered loss.
Completed Stock Provides coverage for products that have been bagged & tagged and are ready to ship in the event of a covered loss.
Goods In Process Harvested Material that has not been bagged & tagged in the event of a covered loss.
Inland Marine Protects equipment & Cash in transit in the event of a covered loss.
Cargo Coverage Protects product during transit in the event of a covered loss.
Crop Insurance Covers loss to crops due to natural disasters, disease, insect damage or fire in the event of a covered loss.
Business Income (Business Interruption Coverage)
This coverage reimburses a business owner for lost profits and fixed expenses during the time that a business is closed. It applies while the premises are being restored because of damage from a covered loss.
Tenant Improvements & Betterments
In the event of a covered loss, TI&B provides coverage for the improvements you, as a tenant, made to the property. TI&B includes upgraded electrical systems, fixed lighting, additional rooms etc.
Building Coverage Provides coverage in the event your building is damaged or destroyed by a covered loss. Keep in mind the building limit is based on the cost to rebuild the building. This includes the materials, labor, and insurance. The price to rebuild a building will be different from the sale price of a building.
Ordinance or Law When a building is damaged or destroyed by a covered loss, there may be additional costs due to new building ordinance or laws. The cost to comply with the ordinance or law is not included in the building limits.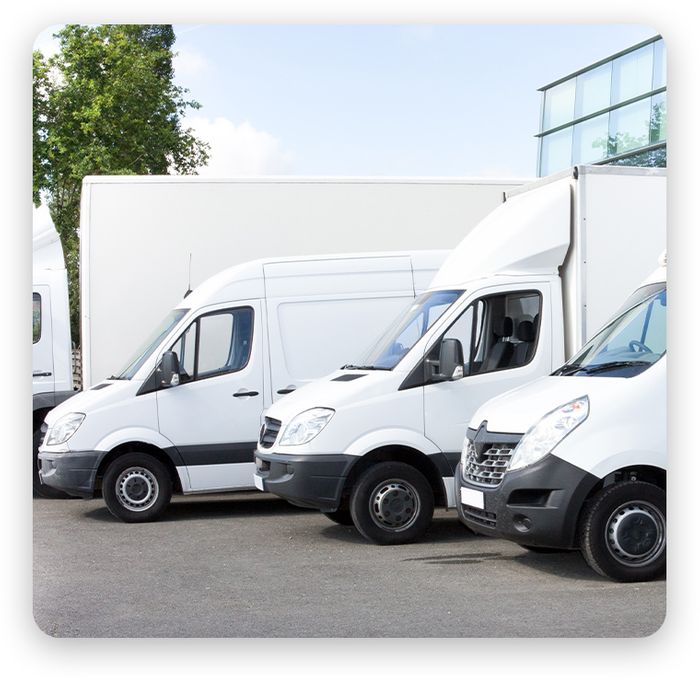 Commercial Auto Options
Vehicles involved in an accident while engaged on company business will not be covered by a personal auto policy. A commercial auto policy is required for any business that uses a vehicle during their daily operations.
Liability – Protects your assets, in the event you or one of your employees injures or cause damage to another person's property
Comprehensive & Collision – Provides coverage for your vehicle (minus the deductible) in the event you hit something, the vehicle is stolen, vandalized or rolls over.
Uninsured/Underinsured Motorist– Protects you and your vehicle in the event you are involved in an accident, and it is not your fault, with someone who does not have insurance or is underinsured. Uninsured/underinsured motorist coverage will pay for yours and your passengers' injuries and, in some cases, the damage to your vehicle/property.
Hired & Non-Owned Auto – Extends coverage to vehicles that are not owned by you or your business. If an employee runs an errand using their own vehicle or you hire a vehicle for a set period of time, these events would be covered under Hired & Non-Owned Auto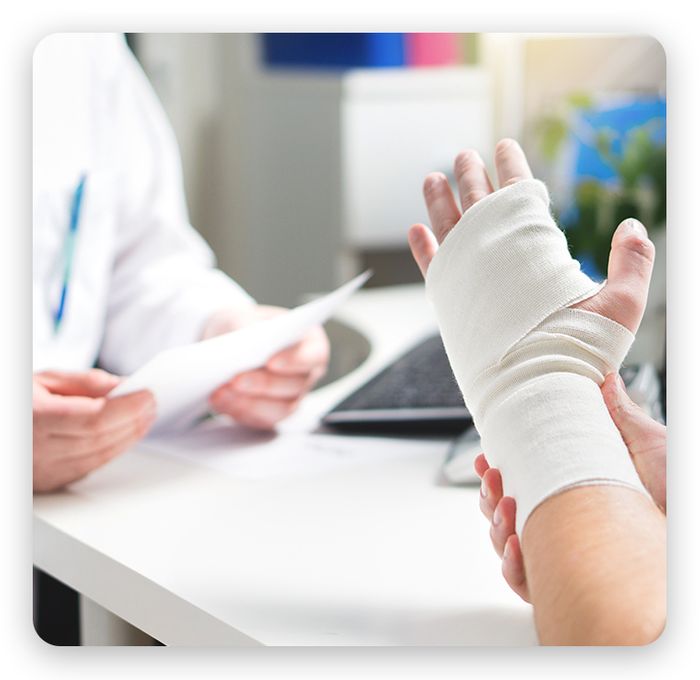 Workers Compensation
If you have employees, Workers Compensation is mandatory. Many states impose fines of $5,000+ a day if you do not have workers compensation coverage for your employees. In Monolithic states such as Washington, workers compensation is offered by the state, and not independent companies. Workers' compensation covers the employee's medical coverage and income compensation, it does not protect the employer from being sued for negligence. If it is determined that the employee was injured due to an unsafe work environment, the employee can sue the employer. Stop Gap Coverage protects the employer in this case. Our goal is to find solutions that are custom fit to your industry. We will work with you to create a safe and more productive workplace, with confident and secure workers and overall savings you will see on your bottom line. Many of the policies we offer include complete solutions for your unique workers compensation insurance needs, including services such as innovative payment systems, physician consulting services and more. In the event an employee is injured or becomes ill do to a job-related event, in the course of their employment, workers compensation will cover the following up to the policy limits
▪Medical expense
▪ Lost wages
▪ Ongoing care
▪ Funeral expenses